Je l'avoue, j'ai été longtemps réticent à acquérir ce coffret, compte tenu d'une part du passé du compositeur (encore que son pro-nazisme ne soit apparemment pas si évident), de sa musique dont la simplicité et la tonalité semblaient faire référence à ce passé d'autre part. Mais puisque Kubelík l'a fait... Eh bien, in fine, on se trouve devant une œuvre bigrement attachante à laquelle on retourne avec plaisir, pas pour la redécouvrir, comme une pièce de Pierre (Boulez), mais pour l'effet, l'affect, qu'elle produit. On ne se croirait jamais en concert pour ce qui est de la perfection de la réalisation (quelle maîtrise rythmique, quels chanteurs - en direct !). Kubelík était semble-t-il particulièrement attaché aux œuvres chantées en langues mortes (Cf. Novak), puisqu'il s'agit ici de grec ancien.
I was kind of reluctant to acquire this album, knowing the composer's past and the simplicity of his tonal and rhythmic music. But, even sung in ancient greek language, this works: try scene 6 on young children : they just love it. One could nether realize this has been recorded live : no noise, exceptional singing and rhythmic control.
Kubelík did also De Temporum Fine Comoedia with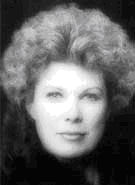 Jane Marsh who has a splendid recall of the rehearsal.
(05/10/80 - Munich - Herkulesaal Bavarian RSO - Colette Lorand, Jane Marsh, Mechthild Gessendorf, u.a. ).
The Orff/Kubelík Bavarian RSO recording was performed and recorded-inspite of the von Karajan, Deutsche Grammophon recording, on which Jane Marsh and Colette Lorand also sing, as Kubelík retained the original clarinets in the wind section and von Karajan had lightened them to flutes, for the recording and World Premiere at the Salzburg Festival, a time before.