Mise à jour
updated
04/02/2017


César Franck
(1822-1890)
Les Béatitudes
Jessye Norman - Brigitte Fassbaender - Birgit Finnilä - René Kollo - Kimo Lappalainen - Dietrich Fischer-Dieskau - Raffaele Arie - Karl-Christian Kohn -
Chœur & SOBR - Gala - 25/1/1974 (live)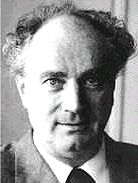 Une preuve supplémentaire de l'éclectisme de Raphaël Kubelík, et de son intérêt pour l'Oratorio au travers des siècles. Une interprétation magistrale qui ne cède pas au côté "séraphique" que peut prendre la musique du compositeur.
Il existe un pirate concert de 1965 au Japon avec la symphonie (http://www.hmv.co.jp/) : difficile de comprendre pourquoi personne ne lui a fait enregistrer cette œuvre.
One of the only two (?) available (?) recordings of this very interesting "oratorio". Very good sound.

Prologue :
Symphonie
SOBR - 23/4/1965 Live (Osaka/Festival Hall) - Altus (www.hmv.co.jp) - Remerciements à Michel Bessières
Kubelík l'a dirigé au moins 18 fois en concert. On retrouve ici l'extrême qualité des interprétations et de la prise de son lors de ces concerts japonais de 1965. La couleur des cordes est idéale, il y a de superbes moments de poésie dans le 1er mouvement. Les "pizz" du début du 2è mouvement font penser à ceux du début du 2è concerto pour violon de Bartok : l'ambiance et la couleur sont trouvées dès ces quelques premières notes. Discographie comparée
This is a wonderful concert that every Kubelíkian should get, despite the shipping costs from Japan. Compared listenings
Here a complete survey of Kubelík & SOBR tour in Japan, 1965, by Riichiro Emori
Symphonie
Boston symphony orchestra - 7/1/1967 - Broadcast - Remerciements à Jean-François Fauduet
On attendait depuis longtemps d'entendre Kubelík dans cette œuvre majeure. On n'est pas déçu, pas complètement enthousiasmé non plus par ce concert, tant on connaît d'interprétations excellentes de cette symphonie (notamment une, méconnue, par van Otterloo), mais que de beautés, par exemple dans un deuxième mouvement "habité par la grâce". La prise de concert est un peu acide sur les cordes, l'orchestre de Boston, est comme toujours un peu émacié et brille plus par ses remarquables solistes que par sa couleur d'ensemble. Discographie comparée. Il existerait une vidéo de ce concert.
Maybe Kubelík is here a little bit too romantic for my taste: the piece is sometimes driven like Dvořák - winds - (this is here the first and last time I mention this common and false critic about Kubelík conducting non-Czech composers) but it is a really thrilling interpretation, with a splendid second movement. Maybe will it be issued in a future Boston symphony archive? Compared listenings
Symphonie 
SOBR - 26-27/9/1968? - Sardana - Broadcast  Remerciements à Jean-François Fauduet
Bien sûr, cette interprétation est plus "terrienne" et engagée que celle avec Boston. On persiste à penser que Kubelík était à son meilleur d'une part en concert, d'autre part avec la Bavaroise, Berlin et Chicago & New-York. Les phrasés aux cordes sont superbes, la balance orchestrale très juste, l'engagement total. On est ici au niveau des tous meilleurs interprètes de cette superbe symphonie. Inutile de dire que l'ambiance un peu onirique du 2è mouvement lui va comme un gant... Quant au final, c'est dionysiaque. Discographie comparée (construction)
This version is much better than the Boston. Probably recorded during one of the "concerts without public" at the SOBR, one finds here all the maestria of the conductor with his prefered orchestra: this matches easily all the best versions of this symphony (and there are plenty of). And the most incredible finale of the discography! Compared listenings
Variations symphoniques
Philippe Entremont - SORB - Broadcast - ??/??/197?
Remerciements à Jean-François Fauduet
Kubelík, un superbe interprète de Franck : cela se confirme encore une fois ici. Un pianiste de plus parmi la trentaine qui ont collaboré avec lui.
Kubelík confirms here he was a devoted Franck's music.
Biographie de Rafael Kubelík - Discographie de Rafael Kubelík - Liste des concerts de Rafael Kubelík - Les meilleurs enregistrements de Rafael Kubelík
Biography of Rafael Kubelík - Discography of Rafael Kubelík - Concerts list by Rafael Kubelík - Best of Rafael Kubelík